Workout of the Day
METCON
AMRAP 20:00
3 Power Cleans
6 Burpees
9 Box Jumps
Notes
Today's power clean should be medium heavy and performed as three singles. (185/155/125/95/75/-)
Make sure to hit full hip extension on all your burpees and box jumps
---
CrossFit Group Class Programming Template (WK10/12)

This weekend coach David led a CrossFit affiliate summit in Flemington New Jersey hosted at ASDC CrossFit. The summit included an address from HQ, a live roundtables event and three lectures on different topics of interest for affiliate owners. David is the Field Representative for New York and New Jersey CrossFit affiliates which includes just under 400 gyms.
Cyclists Beware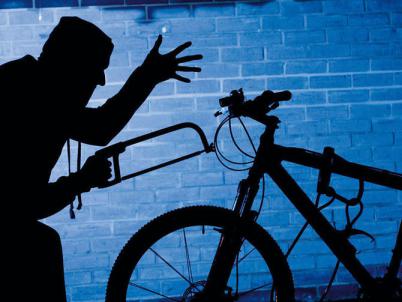 To all our cyclists, we want to let you all know that the bike rack outside the gym has been the target of multiple bike thefts recently. Three gym members bikes have been stolen in the past two weeks alone. These robberies have occurred in broad daylight and even with folks that have fancy U-locks. We will move the bike rack closer to the front of the gym, however want to let everyone know about the recent robberies. Outside of staff, member bikes cannot be stored inside the gym as we don't have enough room to accommodate everyone who wants to ride in. Be careful out there, everyone.
Here is a video of one of the recent bike thefts. There is much less flare than demonstrated in the image above, but you get the point.